Kart, Karting Stickers and Decals
Custom stickers available
All stickers are digitally printed on vehicle grade white waterproof vinyl
but would need laminating or protecting in some-way to be solvent/brake fluid safe.
All stickers shown can be resized if required please just contact me with any questions.................................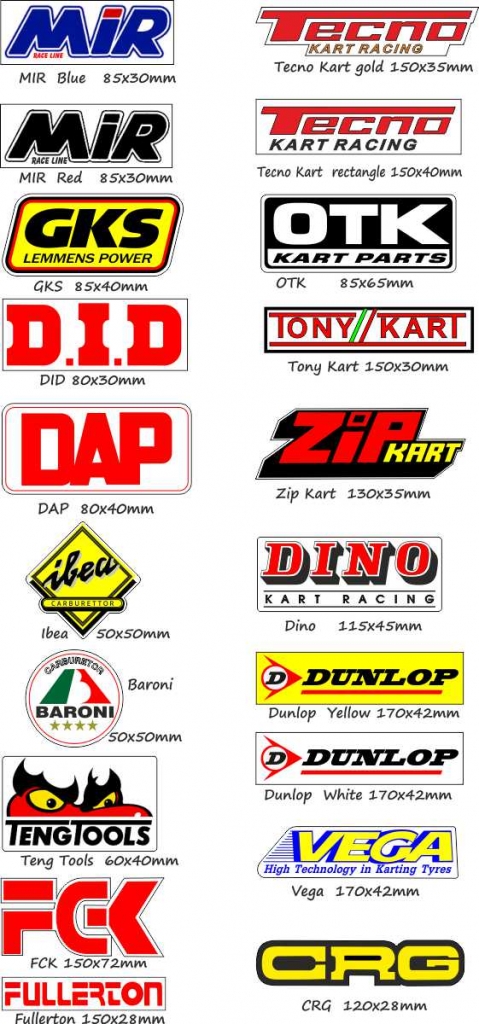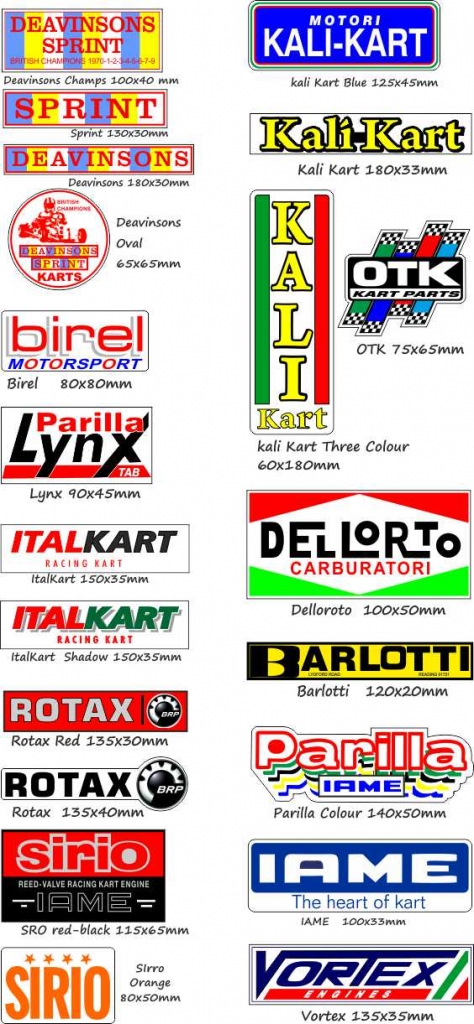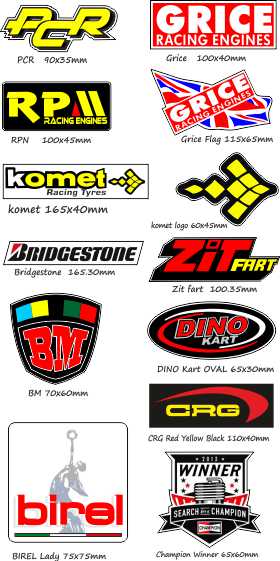 PLEASE PAGE DOWN
For More Sticker Designs.....
Costs: £1.00 for One (please note all sizes shown are approximate and may vary when printed..)
£1.50 for Two
£3.00 for Four
£4.50 for Six
£6.00 for Eight
£7.50 for Ten
£9.00 for Twelve all plus UK Postage & Packing From £2.00
An A4 sheet of clear laminate ( for added protection) is available for £4.00
or an upgraded Kart/Motor-cross grade clear sheet (much thicker) £7.50 a sheet please specify when ordering
a spray product called "Frogjuice" a clear vinyl lettering spray protector is available form Victory Designs .
I hope all is clear any questions or ideas of stickers to add please feel free to contact me........
Please DO NOT Forget to state which stickers you require
(contact order form ) or we will send a random selection
Thanks thestickeranddecalman
Please note all logos & designs are produced under the strict understanding that the purchaser has the full permission of the owner of said design/logo to reproduce, use and display said graphic.
Thestickeranddecalman cannot accept any responsibility for trademark infringement.