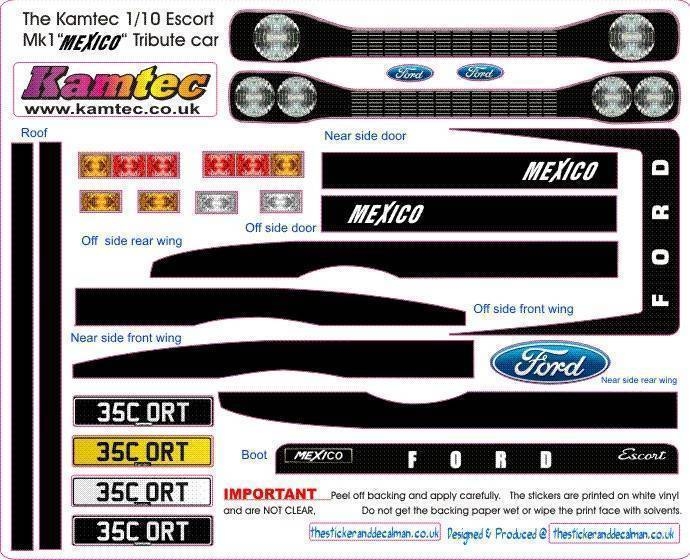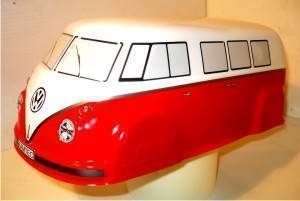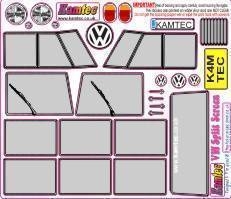 If you want your own logo or something unmentionable in the space please don't be shy just ask.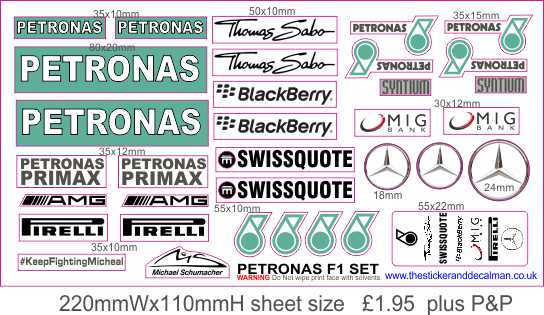 Small Mixed RC Logo Set 130x55mm Only 85p + P&P

Large Mixed RC Logo Set 170x65mm
£1.25 + P&P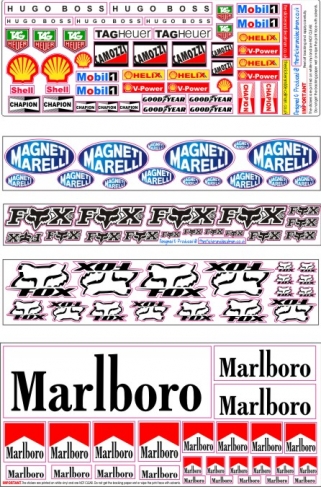 F1 Mixed Set
170x85mm £1.55 plus P&P
Magneti Set 230x40mm £1.25 plus P&P
Fox 1 Set 230x40mm £1.25 plus P&P
Fox 2 Set 230x50mm £1.35 plus P&P
Marlboro Race Set 230x110mm £1.95
All plus £2.00 P&P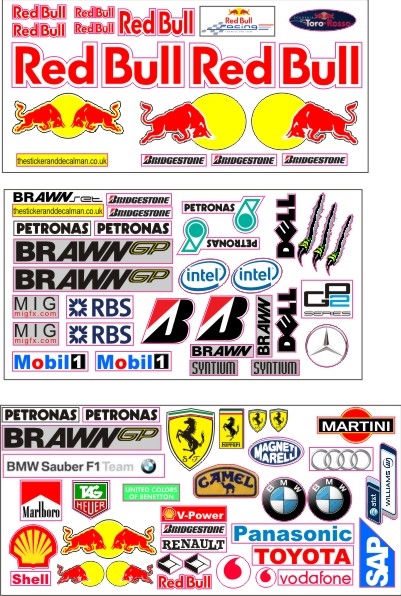 Red Bull small Set approx size of sheet 160x80mm
Brawn Set approx 155x85mm
Mixed Logo Set approx 230x100mm All £1.95 each plus P&P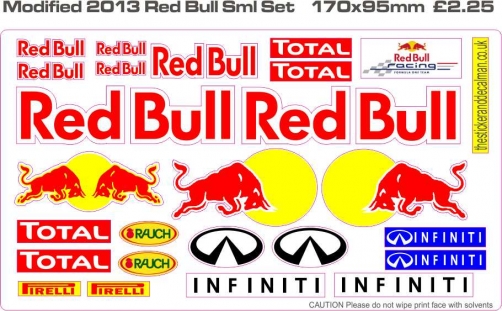 Mid sized Decal with different sponsors....
Please note we can change any part of the sticker to suit your particular build .......................................please just ask
Large Red BULL A or B Sets 205x230 £3.25 each plus P&P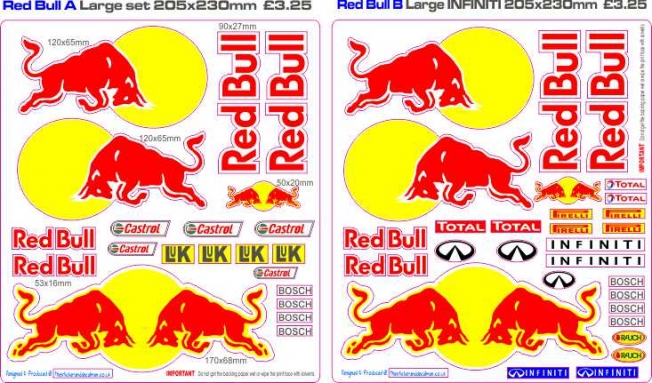 A4 Vodafone A or B Sets £5.00 each plus P&P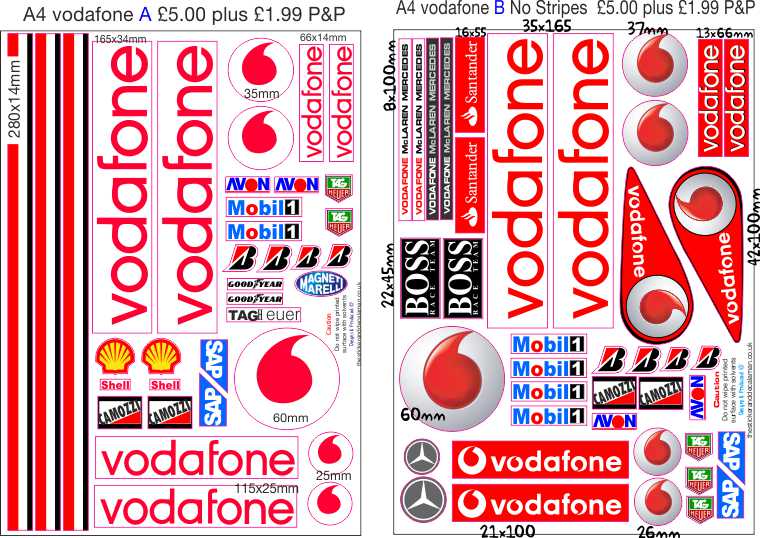 Please note; please specify either A or B when ordering Large Red Bull or
Vodafone sticker sets or we will not know which set to send? Thanks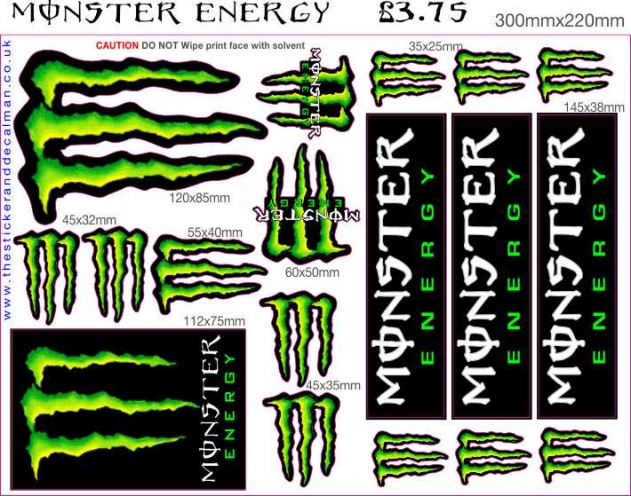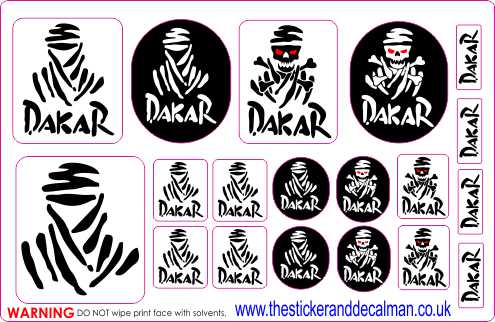 DAKAR Rally Set 200x130mm £2.00 plus P&P
Black on White Background) Please specify if other colours wanted.....
Postage and Packing From £2.00 please ask for non UK prices
Please note all logos and designs are produced under the strict understanding that the purchaser has the full permission of the owner of said design/logo to reproduce, use and display said graphic.
The stickeranddecalman does not accept any responsibility for customer trademark infringement.